An Executive looking for an Investment?
Did you know that Warren Buffet even buys franchises? Do you want additional income? Maybe you want to expand your investment portfolio. There are passive, semi-absentee owner and full-time ownership franchise models available to meet your investment needs.
Out of Work and Not Ready to Retire Yet?
Let us introduce you to the exciting and dynamic opportunity of owning a franchise. You are not left without hope. On the contrary. There are over 3,000 options to chose from. You can now be the type of boss you always dreamed of!
A Veteran Returning Home from Service?
You have served our country now let us serve you. Special incentives are available for our veterans to open their own business. History shows that veterans are among the most successful franchise owners!
READ WHAT OTHERS ARE SAYING
"Rich LeBrun assisted us with our franchise search in the healthcare sector.  He was outstanding to identify the best fit for both my background in healthcare and for my husband.  He assisted us with the proper questions and tools to make the selection process both economical and successful."

– Patrick and Carol Prokop
"I am the owner of a software consulting company in the Silicon Valley who was looking to expand and grow my business. I looked at purchasing a franchise as it was suggested by friends and relatives.  I got to work with Rich LeBrun who provided in-depth knowledge, expertise, and guidance towards purchasing my first franchise, Huntington Learning Center and my second franchise, Young Chef Academy.  He not only provided references for acquiring small business loans, contacts within the industry for information about franchising, and he answered all of my questions and addressed any concerns. He followed my progress through Discovery Day, reviewing FDD (provided a reference to a Franchise Attorney), and a plethora of books, materials, and conference calls.  He is very thorough in his knowledge, knows the franchise process deeply, and is wonderful to work with and has a very helpful personality."

– Swati Kher
"We could not have been more pleased with the help and support from Rich LeBrun with The Franchise Consulting Company.  Rich took what first seemed like an overwhelming task of finding the right business and helped us keep the process simple and efficient.  There was never any pressure to close a deal and he supported us at our pace.  Rich listened closely to our feedback and found us the perfect business.  Thank you, Rich, for helping us turn our dreams of business ownership into a reality!"

– Jeremy and Heather Wein
"I had the pleasure of meeting Rich LeBrun at a franchise show in Minneapolis MN. I entered the event open minded and curious. Rich apparently saw something in me where he could be helpful.   Rich and I talked about my experiences and what I was contemplating for the future.  In our follow-up telephone conversation, Rich ask questions about my work experience and how that would relate to a franchise and what type of business' I would be interested in.  Rich was going to process the information and follow up with a phone call seeking more information in order to get our list of potential franchises narrowed.  I was impressed with Rich's questioning where he stated, "Andy answer honestly you are not going to hurt my feelings."

Rich put me in touch with the key people from a specific franchise that meet my interests. After a thorough due diligence, I proceeded to purchase a HouseMasters Franchise.

This process could not have been accomplished without the help of Rich LeBrun.   Throughout this journey I found Mr. LeBrun to be professional, thorough, and prompt.  When Rich said he would look into something, call, connect me with the proper people, or take care of any detail it was done."

– Andy Thomford
"My business partners and I approached Rich a number of months ago for his help as we were considering purchasing a franchise in the disaster restoration industry. We did not have any experience in the franchise world and there were many companies from which to choose.  Rich started out by asking us about our business goals and educating us on how franchises work in general. He then presented us with a few companies in the restoration industry that fit with our budget and business goals in a no pressure way. Once we found the right fit, Rich walked us all the way through the process until we signed the final papers.

Rich's experience and expertise were extremely valuable to us. He made a very complicated process understandable. We highly recommend using Rich to help you reach your business goals!"

– Mark Ripley
"Rich is a wonderful facilitator. He strives to understand the needs and wants of his customers, then works diligently to find the best franchise to satisfy those criteria. When he first reached out to me, I was very hesitant, though after two or three contacts, and once I heard a little bit more about the franchises he was suggesting, I decided that using his services was the way to go. And once I finally decided on a franchise, his network, knowledge, and expertise helped put me in touch with companies that would help me secure financing for my venture. Rich was diligent, precise, and went the extra mile for me. I wouldn't hesitate to recommend his services to a friend or family member, and I'd definitely use his services again if something else comes up."

– Mike Zmuda
"This letter serves as a testimonial to my experience using the LeBrun Advisory Group during my recent purchase of my Engineering for Kids franchise. Rich LeBrun held my hand every step of the way. At the beginning, he worked with me to identify several options for franchises based on my interests. Once we narrowed the search down to a few options, he was extremely helpful in arranging conversations with franchisors, helping me with questions that I should ask, and with thinking through the best option for me. I appreciate the support and help and am excited about my journey! Thank you, LeBrun Advisory Group"

– LATISHA VAUGHN-BRANDON
"I would highly recommend Rich to anyone who is considering buying a franchise. He was very engaging and did the necessary research in all areas of my interest. He shortlisted the franchises in the industries I was interested in and organized conference calls so I could directly talk to the owners and get the necessary information. He was also very receptive to my input and ideas, and coached me and offered suggestions which helped me make my decisions. It was great working with him and I highly recommend him to anyone who wants to explore franchising opportunities."

– SHILPA S
"Facing the prospect of an early exit from my career, my wife and I began to explore the possible directions for our future. Our search took us to Rich LeBrun and his Franchise consulting group. Rich worked closely with us to identify franchise opportunities that fit with our skill set and our interests. He provided us with useful information and insight into the process of entering into a franchise agreement. Throughout the working relationship, Rich was always professional and supportive with no undue pressure. He encouraged us to be patient in our pursuit and to remain true to our core values. It was a pleasure to work with Rich and his team." 

– PHIL AND ALICE BRAISTED
"As an award-winning entrepreneur and franchise expert, I recognize the importance of working with experienced and knowledgeable experts. Richard brings a great deal of expertise, training, and experience that makes him an EXTREMELY VALUABLE resource for anyone considering business ownership. In a community with THOUSANDS of options, having an EXPERIENCED and TRAINED EXPERT to filter the best from the rest can be extremely valuable! Richard knows his way around the business and franchise communities. If you are considering business ownership. working with Richard will be one of your BEST decisions!!! Unfortunately, there is no longer any security in the J-O-B. Best wishes in living your dream of business ownership.

– LARRY CARNELL CFE, CBI, CFB | VICE PRESIDENT AT BENETRENDS
"Richard LeBrun is truly an excellent Business Coach. He brings keen listening and wise insights to a wide variety of business clients. Rich assists client teams to rapidly and accurately speak and listen to each other to identify their strengths, weaknesses, opportunities, and threats in a non-threatening manner." 

– BRUCE D. GRAHAM
VIEW SOME OF OUR EXCITING BRANDS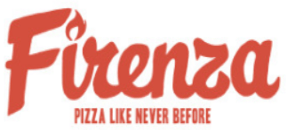 How We Work
Get in Touch!
Newsletter Sign-up
Get your complimentary copy of the top-selling book, The Franchise MBA.